Organization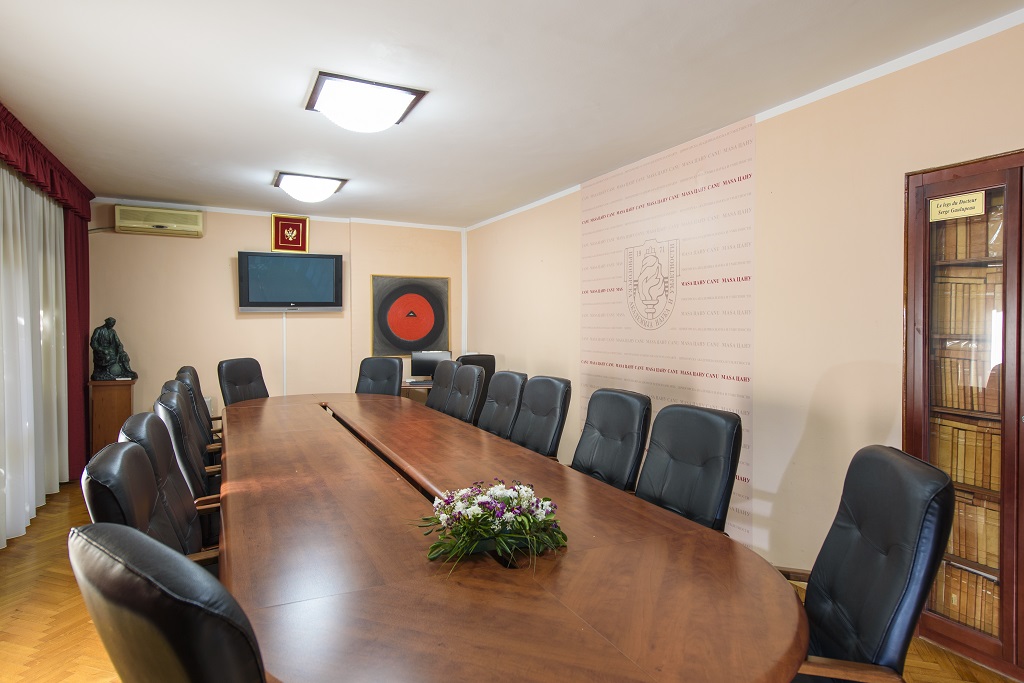 The main bodies of the Academy are: the Assembly, the Presidency and the President.
The supreme governing body of the MASA is the Assembly, and its executive body is the Presidency, which is constituted by: the President, two Vice-Presidents, the Secretary General and the Secretaries of the Departments.
The MASA performs its activity through Departments, Institutes, Centres, Boards and other working bodies.
The MASA includes four departments:
Department of Natural Sciences,
Department of Social Sciences,
Department of Humanities,
Department of Arts
Scientific-research units within the Academy are: the Institute for Language and Literature "Petar II Petrović Njegoš", Centre of Lexicography, Centre for Energy and Ecology - ENEKO and Centre for Young Scientists.
Special units within the Academy are: Library with Archive and Gallery with art collection.
For some fields of sciences and arts within the MASA, the boards and other working bodies are active as a permanent form of achieving the tasks of MASA.